The Stephen Hawking 50p coin was released on the 12th March 2019 by The Royal Mint, and sold out of the proof coins in just under 2 hours.
The Stephen Hawking 50 pence will not be entering general circulation and can only be purchased as a numismatic coin.
The mintage figures are as follows: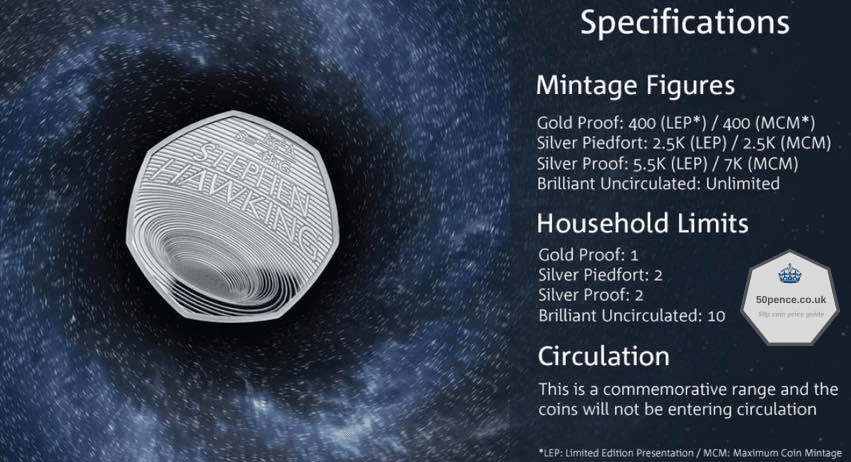 By Royal Proclamation of Her Majesty Queen Elizabeth II, the Royal Mint has released a Stephen Hawking 50p
The design portrays:
Obverse: Queen's effigy with the inscription " · ELIZABETH II · D · G · REG · F · D · 50 PENCE ·" and the date of the year
Reverse: a stylized depiction of a black hole with the inscription "STEPHEN HAWKING" and the entropy equation.
and was issued in BU, Silver Proof, Silver Proof Piedfort and Gold Proof limited edition presentations.
Please visit our Stephen Hawking coin page for more details.