The Gruffalo 50p is a new 50 pence coin with a release date of 19th February 2019 from The Royal Mint.
Buy Gruffalo 50p
Buy It Now on eBay or direct from The Royal Mint Shop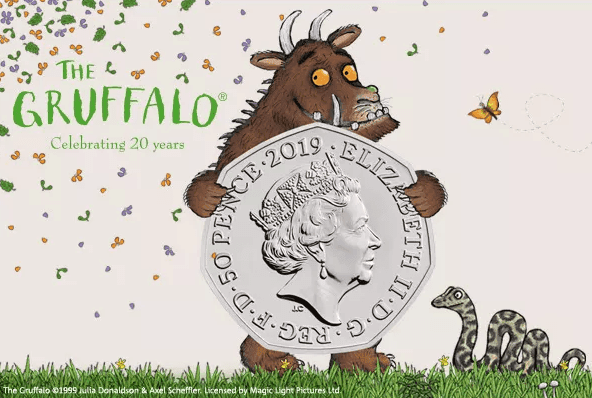 The Gruffalo 50pThis coin is being issued to celebrate the 20th Anniversary of The Gruffalo Children's Books in 1999.
The Gruffalo book was authored by 
Julia Donaldson and i
llustrated by 
Axel Scheffler when released by 
Macmillan Publishers.